What is CRM?
CRM, or Customer Relationship Management, is a company-wide business strategy designed to reduce costs and increase profitability by solidifying customer loyalty. True CRM brings together information from all data sources within an organization (and where appropriate, from outside the organization) to give one, holistic view of each customer in real time. This allows customer facing employees in such areas as sales, customer support, and marketing to make quick yet informed decisions on everything from cross-selling and upselling opportunities to target marketing strategies to competitive positioning tactics.
It's a strategy used to learn more about customers' needs and behaviors in order to develop stronger relationships with them. After all, good customer relationships are at the heart of business success. There are many technological components to CRM, but thinking about CRM in primarily technological terms is a mistake. The more useful way to think about CRM is as a process that will help bring together lots of pieces of information about customers, sales, marketing effectiveness, responsiveness and market trends.
If customer relationships are the heart of business success, then CRM is the valve the pumps a company's life blood. As such, CRM is best suited to help businesses use people, processes, and technology to gain insight into the behavior and value of customers. This insight allows for improved customer service, increased call center efficiency, added cross-sell and upsell opportunities, improved close rates, streamlined sales and marketing processes, improved customer profiling and targeting, reduced costs, and increased share of customer and overall profitability
Benefits of Using a CRM.
Less paper work.
Track customer efficiently
One point of contact and source of all data realated to your business.
Faster customer service.
Less labour, less mistake, less HEADACHE
Customer satisfaction.
Better reporting and forecast
Most of all you will be running an EFFICIENT BUSINESS by the help of CRM
What We Offer
VIZIMA - Complete BPM (CRM+ERP+CMS+POS)
Our integrated Business Process Management (BPM) solution VIZIMA delivers a holistic platform to meet every possible business need for small/med business (SMB) including accounting, inventory control (IC), manufacturing, customer relations management (CRM), sales-force automation (SFA), marketing, website, e-commerce, point of sales (POS), content management (CMS) and more. VIZIMA stands for "Complete" or "One" in Swahili language and it is suppose to a complete solution for business need.
CLICK FOR MORE INFO
VTiger CRM Development and Customization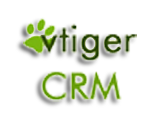 vtiger CRM is an open source CRM application with the intention of being a fully open source CRM application with comparable functionality to SugarCRM and Salesforce.com. It offers reporting, a customer portal and an Outlook plugin in its free edition, whereas those functions are in paid versions of the other CRM applications. ,
We are an official partner of Vtiger CRM and specialize in implementation and customization including deployment on the cloud.
CLICK FOR MORE INFO
NETSUITE Custmization and Integration
Our CRM/ERP experts can help you intigrate Netsuite Mid Market Edition for your business. We are the only company to integrate Netsuite with Joomla CMS including Netsuite based user authentication for Joomla. This feature allows Netsuite to harness vast capabilites of Joomla, since Netsuite's internal content management system is not as powerfull as a full blown CMS like Joomla or Drupal.